2017 Staff Salary Survey Results: National
By

Admin
May, 23, 2017
Comments Off

on 2017 Staff Salary Survey Results: National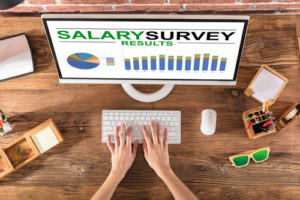 Are you paying staff in line with the national benchmarks? Here's our ninth annual Staff Salary Survey, where 1,082 respondents (practice managers and physicians) let us know how much each of their staff members earn. Here are a few highlights:
• Only 35.5 percent of practices have a registered nurse on staff, down from 45.4 percent the previous year. Also, there was a downtick in practices that had physician assistants (32.8 percent to 26.6 percent); nurse practitioners (40.5 percent to 36.9 percent); and care coordinators on staff (20 percent to 16.6 percent).
• Despite this, only 21.1 percent of practices say they have reduced staff over the past year.
Read more…Physician's Practice; 2017 Staff Salary Survey Results: National