4 Economic Reports to Make You a Better Investor
By

Admin
Sep, 27, 2017
Comments Off

on 4 Economic Reports to Make You a Better Investor
This data can help you make decisions about investing in stocks and bonds .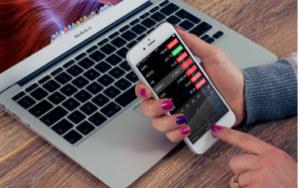 The financial markets are awash in numbers, and for investors there's a risk of getting bogged down in data.
"You could spend your entire day or week looking at a million pieces of data," says Mike Bailey, director of research at FBB Capital Partners in Bethesda, Maryland.
But there are a few key reports that investors should pay the closest attention to in order to gauge the health of the economy and its implications for stocks and bonds.
Institute for Supply Management's U.S. manufacturing index. If Bailey had to pick only one report to watch, it would be this survey of purchasing managers by the Institute for Supply Management.
For investors looking to buy stocks, data showing an expansion trend may be a good reason to pull the trigger, Bailey says. If there is a contractionary trend, then it may be a good time to trim some equity positions or swap some into bonds. "It's more supportive of whatever move you might be thinking about doing," he says.
The trend in ISM manufacturing figures is supportive of stocks, Bailey says.
The August U.S. manufacturing index showed the sector grew for the 12th consecutive month. The reading of 58.8 percent was the highest since April 2011. Anything above 50 percent indicates expansion while a figure below 50 percent indicates contraction.
Conference Board Leading Economic index. The composite index tracks components including average consumer expectations for business conditions, average weekly initial claims for unemployment insurance, building permits for new private housing units and various manufacturing data.
"It's a buffet table," Bailey says.
You'll need to watch trends in this data set for longer periods of time than the ISM manufacturing index, he says. But for the patient, the leading economic index can help you decide when to make moves into stocks or bonds similarly to the ISM manufacturing index.
The latest leading economic index for the U.S., for July, increased 0.3 percent to 128.3 after a 0.6 percent increase in June and a 0.3 percent increase in May. It's exhibited "pretty steady growth for a good year or so," Bailey says. That bodes well for those wanting to continue holding long-term equity portfolios.
Commerce Department's PCE price index. One of the biggest threats to equity prices is the Federal Reserve raising interest rates more than expected because of economic numbers that surprise to the upside.
"Typically there has to be some type of catalyst to end a run in the equities market," says Mark Heppenstall, chief investment officer with Penn Mutual Asset Management in Horsham, Pennsylvania. The Fed pushing rates too high has ended equities expansion in the past, he says.
So it would behoove investors to closely follow inflation figures, which help guide the Fed's monetary policy. The central bank's preferred measure of inflation is core personal consumption expenditure data from the Bureau of Economic Analysis. The Fed's target for that measure, which excludes food and energy, is 2 percent. The latest annual reading, from July, came in well below that at 1.4 percent.
If inflation remains below the central bank's 2 percent target, it will keep the Fed accommodative and could keep people staying in equities, Heppenstall says. "That's more of a green light for investors."
But if the inflation rate starts to inch above 2 percent and the Fed's policy becomes more aggressive, there would be more competition for stocks from fixed income as interest rates rise, Heppenstall says.
Labor Department's non-farm payrolls. Another way to help gauge economic health and provide clues to potential Federal Reserve action is to follow the non-farm payroll figures from the Labor Department.
You should look for whether the numbers begin trending above or below the 12-month moving average, says Don Riley, chief investment officer at Wiley Group in West Conshohocken, Pennsylvania. If it's the latter, and not as many jobs are being created, "that might be your first sign that the economy's weakening," Riley says. On the other hand, if the figures are strengthening, that could signal that the Federal Reserve will raise interest rates.
Even though unemployment is low, wage growth unexpectedly hasn't kept pace with demand for labor, which is an argument for the Fed to be accommodative, Heppenstall says.
But eventually the demand for workers will put upward pressure on wages and inflation, he says.
In the latest report, the Bureau of Labor Statistics said the total non-farm payroll employment rose by 156,000 in August, and the unemployment rate was little changed at 4.4 percent.
With employment figures looking good, the expectation is that the Fed will be on watch to continue tightening, especially if wages start to rise meaningfully, Riley says.
As interest rates rise, equities would be vulnerable, Riley says. Valuations are rich right now because low interest rates have pushed people to search for yield in stocks as bonds are less attractive. Higher interest rates would make bonds more alluring, he says.
Additionally, higher interest rates would hurt companies' earnings power by making it more expensive to borrow, Riley says.