Internships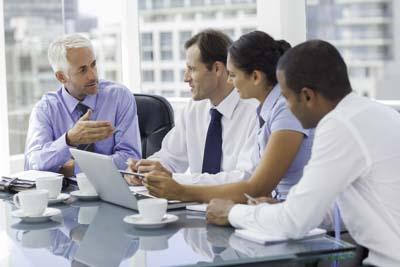 We utilize interns during tax season for accounting, tax and audit positions.
Contact Brenda Blosser for more information.
Polk and Associates, PLC
Attn: Brenda Blosser
30600 Telegraph Road
Suite 2191
Bingham Farms, MI 48025
Fax: 248.642.5640
Email: bblosser@polkcpa.com
We asked: What did you enjoy most about your internship experience?
The part I enjoyed most about this internship was being able to get out of the classroom and experience what the accounting field is really like.
Before my internship all I heard about public accounting was how crazy the hours are and how bad tax season is, but after actually experiencing it, it's really not that bad at all, I enjoyed it.
The experience to do both accounting and tax.  Being able to see both sides of public accounting and really understand which field interests me more has been something I appreciate. 
Working with such a talented team has allowed me to grow in so many ways.
The responsibility to complete a set of tasks without an excess of supervision. Conversing with a supervisor was typically generated via my asking questions which allowed me to walk through the process step-by-step without hand holding. 
I got to look at the whole client and not just certain accounts on their books.
I enjoyed everything that I learned and the people whom I worked with
The people first and foremost.  Existing staff and new interns were great to work with.  The interns here do more than at other firms.
The work was even better than I expected.  I really liked going to the client to work
Liked working closely with a partner who has an "open door policy"
The training was excellent in preparing me for field work.  Polk has the best process for training.  I felt I was ready to work after training.  The hands-on approach of using real Engagement files were very helpful.  I had the best support and motivation working at Polk.  Being trained in real world situations is the best way to be trained by far!
The hours were better here than those of my friends working at the national firms.
I was surprised at how welcoming everyone was.  I felt part of the team and was treated like regular staff.  Having partners speak to us and teach us like they would full time staff was very beneficial.  Polk has a great working atmosphere that nurtures employee growth and develop the best skills needed.
The "Buddy" system was a great success. 
Partners and staff always gave great instruction and feedback. The review time on jobs was very quick
The amount of feedback the partners gave us was priceless.
I learned a good deal about data entry and the various computer programs used at Polk & Associates. I was pleased about the amount of information from my classes that I was able to apply during my internship.
I learned much about the real estate industry.  I was able to see the applicability of course work regarding accounting entries and financial statements.  I was also exposed to the 1031 exchange and other unique accounting situations. 
Everything I learned was new.  Engagement audit software.  I gained skills how to analyze financial statements as well as balancing all accounts on the balance sheet. 
I learned more than I have in any prior accounting experience. 
I have learned the more intricate details that were just brushed over in my schooling.
I was not exactly sure what to expect from public accounting before this internship. However, I enjoyed the aspect of helping clients with their accounting/tax needs and find that to be a very rewarding aspect of public accounting.
That billable hours are one of the most crucial aspects of public accounting.  Never expect a "normal" moment in public accounting – unique situations can arise any moment.
I expected to work more hours as some firms do – 45-75.  It was less than this for interns but not regular staff.
Before working at Polk I thought public accounting was a nightmare during busy season as I heard of all the horror stories from classmates.  I wanted to see for myself and I loved it.  I now know I love this industry and it is where I want to be. 
My perception prior was that there were just two areas of accounting – tax and auditing.  My perception now is that there is a middle ground between the two, where compilations fit.
This is a very technical business.  The work is rigorous and very detail oriented.  The degree to which our decision can save or cost the clients was a surprise – that inspires an even greater level of respect.
Because it was a valuable learning experience, I would recommend the Polk and Associates internship program. The factors that I considered in answering this were the amount of work, the learning experience, the hours, and the work environment.
The partners and the staff is a great part of working with Polk.  Having every question answered by them was refreshing and impressive.  Not many people can say they had the best experience in public accounting during tax season but I definitely have!
Yes – the benefits are hands on experience, direct contact with partners, proper training – not thrown into work, nice working environment, diverse group of tasks (big 4 would be less diverse.)  You are not another number, accounting exposure, flexibility with classes.
The intern program allows the intern to see everything with a client.    The environment is great for learning.
Yes – this is a program in which you get to do far more than interns at other firms.  This internship allows you to prepare the entire compilation and see a broader part of the accounting process.