Bringing Young Docs to Independent Practice
By

Admin
Dec, 06, 2017
Comments Off

on Bringing Young Docs to Independent Practice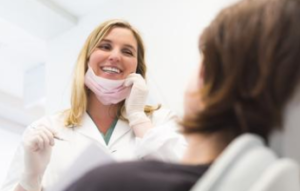 More and more final-year medical residents are flocking to employment.
According to a 2017 
survey
 of 935 final-year medical residents by Merritt Hawkins, a healthcare recruiting company, the majority (94 percent) prefer employment with a salary in their first practice rather than an independent practice income guarantee or loan. A major reason for this is significant student loans. The survey reported that more than 50 percent of final-year medical residents owed more than $150,000 in student debt. Residency directors, healthcare recruiters, and financial experts cite a myriad of other reasons for physicians preferring employed positions, including reducing student debt and obtaining financial security; a lack of training during residency on how to run a practice; the upfront costs to start a practice coupled with complex government regulations; the ease of getting an employed position; and a desire for work-life balance.
Financial Security
Most graduating physicians want to get rid of significant student loan debt, not add to it by starting a practice. According to the Merritt Hawkins' survey. Employers' loan forgiveness programs allow young clinicians to reduce debt burdens in a tax-advantaged manner, explains Tom Davis, MD, principal of St. Louis, Mo.-based Tom Davis Consulting, which provides clinician career mentoring. These organizations typically make the loan payments directly, pay the clinician additional monies to cover the tax liability and then, at the end of the employment agreement, pay off a large balance (i.e., $100,000 to $200,000) with an additional bonus to cover income taxes.