Harvey and Irma Bring New Urgency to Flood Insurance Program Reauthorization
By

Admin
Sep, 11, 2017
Comments Off

on Harvey and Irma Bring New Urgency to Flood Insurance Program Reauthorization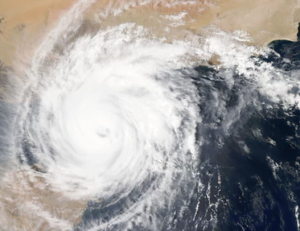 As communities across the south focus on immediate concerns such as saving and protecting lives and property and bringing badly-needed resources to the area, the costs inflicted by the recent hurricanes will be felt for months and years to come.  NMHC/ NAA will closely monitor the aftermath of Hurricanes Harvey and Irma with our members and will work with state, local and federal officials to ensure the disaster recovery and housing needs of those affected are met.
The historic storm is likely to have a far-reaching impact on one of our top legislative priorities–the National Flood Insurance Program (NFIP). Just as we saw in the aftermath of Hurricanes Katrina and Sandy, there is bound to be an incredible number of claims filed. This is especially problematic as NFIP is currently $24.6 billion in debt and is set to expire on September 30, 2017.However, NMHC/NAA have been working for months with lawmakers to reauthorize and reform the program and just in the last few days Senate Majority Leader Mitch McConnell proposed a three-month extension of the National Flood Insurance Program in an amendment to the Hurricane Harvey aid bill, H.R. 601. This extension would keep the program going through December 8, 2017.  House Financial Services Committee Chairman Jeb Hensarling (R-TX), is also expected to propose a three-month extension.
We are urging lawmakers to come together in a bipartisan fashion to quickly reauthorize the NFIP for the long-term and reform it in such a way that it ensures flood coverage continues to be available at all times, in all market conditions for every at-risk rental property.
NMHC/NAA believe these reform efforts should include sensible changes that improve the accuracy of the flood maps; increase apartment communities' access to current flood mitigation funding and programs; expand NFIP to allow for umbrella policies; include Business Interruption coverage for rental properties; and provide Replacement Cost Value (RCV) instead of Actual Cost Value (ACV) to damaged apartment properties.
More information on the NFIP and our work to reauthorize it can be found on the NFIP website page.