Health Care
Polk and Associates has provided accounting and consulting services to medical professionals since 1980. Large enough to serve most facilities and practice groups, yet small enough to provide a personal approach, we are committed to maintaining the highest accounting and ethical standards. We understand the importance of the financial health of your enterprise and offer a unique team approach that provides a great depth of expertise from general tax and accounting to technology and practice consulting.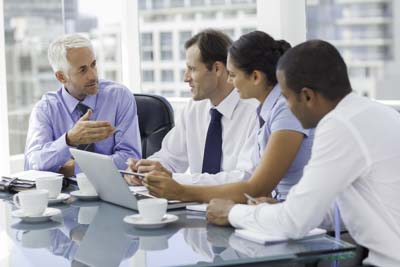 Polk has the experience and industry-specific knowledge to give structure to daily routines so that busy medical professionals and their staff can concentrate on the well-being of their patients. With traditional accounting services from Polk and Associates, your practice can enjoy integrated billing and accounting systems with internal controls to protect data and help guard against loss. If appropriate for your practice, our Quickbooks Pro Advisors can design and install a custom system, then train your staff to become efficient and accurate daily users.
We also provide effective, innovative consulting services to help you develop, plan and implement strategic business decisions that enhance profitability and reduce risk. Our management ideas, performance measurement and benchmarking services can help you confidently focus on the growth and development of your business. Our strategic planning, retirement and estate planning ensure that the fruits of your labor will be secure for the future.
Medical professionals know that knowledge and experience can make all the difference. Put our experience to work for you. Choose Polk and Associates for your traditional public accounting services and specialized business consulting services.
DENTAL PRACTICE SERVICES
A/R Management
Budgeting
Business Valuation
Customer & Vendor Targeting to Analyze Profitability & Identify growth areas
Partner Relationships With a Focus on Performance & Profit Generation
Internal Control Systems Design
Job Management & Scheduling
Partner Buy Out
Professional Quickbooks Advisors
Retirement Planning
Strategic Planning
Succession Planning
Tax Compliance & Audit Services
MEDICAL PRACTICE SERVICES
A/R Management
Budgeting
Business Valuation
Customer & Vendor Targeting to Analyze Profitability & Identify growth areas
Partner Relationships With a Focus on Performance & Profit Generation
Internal Control Systems Design
Job Management & Scheduling
Partner Buy Out
Professional Quickbooks Advisors
Retirement Planning
Strategic Planning
Succession Planning
Tax Compliance & Audit Services
HOSPITAL SERVICES
Assistance with Unit Valuations related to Joint Ventures