Lenders See Another Strong Year for Multifamily in 2016
By

Admin
Feb, 16, 2016
Comments Off

on Lenders See Another Strong Year for Multifamily in 2016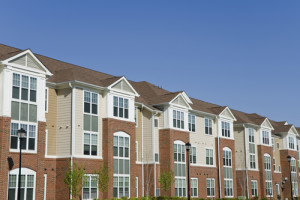 Source: National Real Estate Investor
Industry Originations To Reach Up To $260 Billion, but Performance Could Deteriorate
Many market observers were taken by surprise in 2015 when demand for multifamily rental housing saw much higher than expected demand, absorbing much of the increased new supply of units. Apartment vacancy rates remained low through most of the year, for the most part, and rents continued to rise in most markets.
Freddie Mac expects that trend to continue in 2016 but at a more moderate growth rate. Large number sof new multifamily units will continue to enter the market while dvelopers plan to build even more.
In addition, demographic trends such as low unemployment and reduced affordability of home ownership continue to fuel strong demand for multifamily rental units.
"We started 2016 with good momentum on the heels of a strong year," said Steve Guggenmos, Freddie Mac multifamily vice president of research and modeling. "This year more multifamily supply will enter the market at a pace not seen since the 1980s. We expect the multifamily sector to continue to grow at a robust level, with the national vacancy rate staying below the historical average throughout 2016, and ending the year under 5%. As a result, rent growth will remain strong as new supply continues to be met with significant demand."
However, as more supply enters the markets, the impacy on individual markets will begin to differentiate, Guggenmos said.
For the majority of markets, vacancy rates for multifamily property remain below and rent growth remains above their historical averages. Gross income growth (average rent adjusted for vacancy) is mixed across markets and will further disperse as new supply enters the markets.
Freddie Mac's top 10 list of metros based on 2016 gross income growth is dominated by West Coast markets, with the exceptions being New York and Chicago.
Vacancy rates in Washington DC will increase further above their historical average in 2016, according to Freddie Mac, but multifamily construction started to slow down in the market at the end of 2015.
Boston, Jacksonville and Norfolk are also projected to finish 2016 with vacancy rates above their historical averages.
Meanwhile, stronger-than-expected demand for apartments in Austin is expected to outpace supply in 2016 according to Freddie Mac, keeping vacancy rates below the historical average. But with oil prices near decade lows, the apartment markets in several Texas metros, along with Denver, are expected to will feel the impact as employment growth slows.
Freddie Max expects annual industry originations to grow to $250 billion to $260 billion in 2016 primarily due to increasing property prices, new completions and maturities, along with favorable investment opportunities.
Those projections are in line with forecasts from the Mortgage Bankers Association, which is projecting that mortgage banker originations of multifamily mortgages are forecast at $202 billion in 2016, with total multifamily lending at $262 billion.
U.S. Banks Expect Multifamily Loan Performance to Deteriorate
This past week, the U.S. Federal Reserve released its latest Senior Loan Officer Survey, which indicated that banks overall expect the performance of loans secured by multifamily residential properties to deteriorate during 2016.
The outlook is considered to be credit negative since multifamily lending has been a high-growth sector for U.S. banks since the global financial crisis, said Samir Talwar, an associate analyst with Moody's.
"Historically, multifamily loans have had superior performance compared with other commercial real estate loan categories, which has made it an attractive business," Talwar said. "This market recovered more quickly than other (property types) after the global financial crisis and has had particularly strong demand because of changing consumer behavior, as reflected in a lower nationwide home ownership rate, which boosted the demand for rental properties."
As with other loan categories that banks have found attractive, the multi-year push into multifamily lending has led to aggressive underwriting standards. Specifically, banks narrowed their pricing, weakened their loan structures and tolerated higher loan-to-value ratios. All of which could lead to deteriorating loan performance, Talwar added.
Moderate economic growth and ongoing demographic drivers will keep the multifamily market moving forward in 2016, according to Freddie Mac's Multifamily Outlook released this week.