Micro Apartments Are Rising Downtown
By

Admin
Nov, 16, 2016
Comments Off

on Micro Apartments Are Rising Downtown
Since it's micro-week here at Curbed, and micro-living is a new thing for Detroit, we thought we'd check in on the construction of 219 micro-apartments that Bedrock is currently building downtown. This building (yet to be named) will be located on the corner of Grand River and Griswold, and apartments will range from 300-400 square feet.
About a month ago, we heard that they were starting to go up, so we caught a few pics of the progress. The first one was taken in early August, and the rest this past week. You can see the first-floor retail is really taking shape.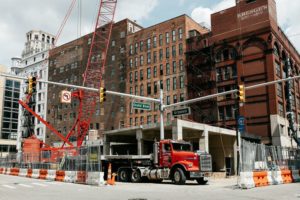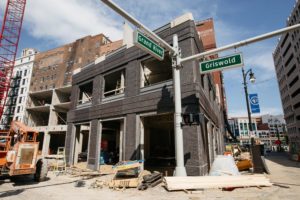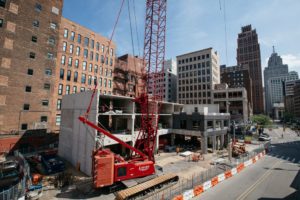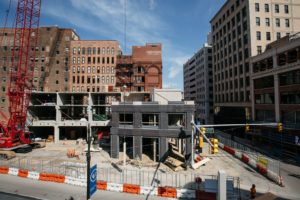 These spaces will be tiny, but geared toward the workers downtown. We've talked about density in a few places lately, and this is certainly one way to do it. No word yet on what the rent might be, but demand for apartments downtown is high, and we wouldn't be surprised to see them go above the $2 per square foot standard. When they're finished next year, they should look something like this.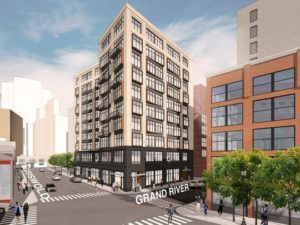 And word is we might have more news on them in the upcoming weeks. Any suggestions on what Bedrock should call this building?
Source: Detroit Curbed