Navigating Change as a Physician Leader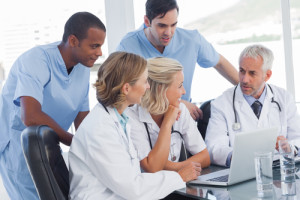 One of the most challenging aspects of medical practice, and often the one the physician is least prepared for, is that of being a leader. As the leader of your practice, not only are you responsible for ensuring optimal patient care, but you are also responsible for creating a work environment that brings out the best in employees so that they can effectively handle all aspects of the practice. The physician leader sets the tone of the practice and determines what behaviors are encouraged and which ones are discouraged. This serves to create a practice "culture," or what some may refer to as the working environment. The culture, in turn, determines whether employees feel committed and engaged with their work, how they interact with each other and with the physician, and how they treat patients. The ideal culture is one in which employees thrive.
To read the entire article click here from Physicians Practice..