Planning vs Strategic Planning. The Journey or Destination.
May, 17, 2016
Comments Off

on Planning vs Strategic Planning. The Journey or Destination.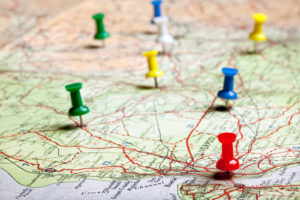 Imagine this…You start out on a long trip but don't know where you are going, plus you don't have a map (or GPS).  Are you going to Cleveland, or  Houston or  Hawaii?   How long will it take? Can you drive the entire way? What clothes will you need to pack? Are there stops you want to make along the way?  Is your car mechanically sound for the trip? What is the point of the trip? Will you be sightseeing or do you need to get somewhere at a definite time?  How do you even know when you are almost there?  If you don't answer these questions will you ever get "there"?
Planning is like saying I am going on a trip to Hawaii then hopping in the car and taking off.
Strategic planning is answering the questions that arise.  It is taking a trip with proper planning.
Strategic planning is not just for "big" companies and certainly not just for when you are twenty or thirty years into the trip.
Some companies can navigate this "in house" others don't have the time or resources or experience to dedicate to such a task. Ask yourself this…If time is of the essence is this really a DIY project?
The point is, whether you realize it or not, even if you don't plan you still have a plan. You just decrease your odds of reaching your destination.
Rick Williams is managing partner and director of services to Manufacturers for Polk and associates and can be reached at rwilliams@polkcpa.com