QuickBooks Can Help You Go Paperless!
By

Admin
Jul, 19, 2016
Comments Off

on QuickBooks Can Help You Go Paperless!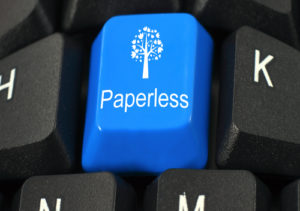 Intuit first introduced the paperless feature in 2010 but it is often overlooked.  The feature allows you to scan and attach source documents such as invoices from vendors, purchase orders from customers, etc. to the data entry.  If questions arise later, with one click you can review the source document that makes up that entry without having to fumble through a file cabinet looking for the papers.
This feature allows you to discard much of the paper that drives your accounting system if it is scanned and attached when the entries are recorded.  All of your accounting documents will be maintained inside the software, and no need to file paperwork!
If you are already receiving bills electronically, they can easily be inserted into your QuickBooks file.  Please contact Heidi Lund if you would like a training session on how to use this feature in QuickBooks.
Heidi is the partner in charge of Healthcare at Polk and Associates and has been a QuickBooks ProAdvisor since 2002.  The firm has several QuickBooks ProAdvisors that can help you with various questions or problems.  Please feel free to contact us for assistance.