Selecting the Right Person to Manage a Server-Based EHR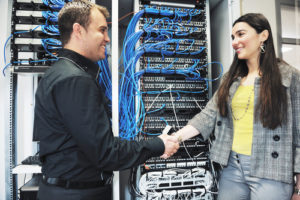 The most common way practices have managed EHRs is keeping that responsibility in-house, meaning that the role is "owned" by an internal employee, according to Derek Kosiorek, principal consultant with the Medical Group Management Association's Healthcare Consulting Group.
EHR software was built to support his model, he adds, as the practice typically purchases a server onto which the software is loaded, and the server is located in a room at the practice. Physicians then access the EHR on a per-user basis on their computers.
Read more…Physicians Practice; Selecting the Right Person to Manage a Server-Based EHR