Tax Court Recharacterizes Partnership's Allocation Of State Tax Credits As Disguised Sale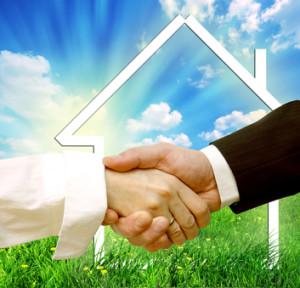 From Thomson Reuters Checkpoints:
Federal Taxes Weekly Alert, 04/09/2015
Tax Court recharacterizes partnership's allocation of state tax credits as disguised sale
SWF Real Estate LLC, Yellowfish Investments, Inc. Tax Matters Partner,
Following Fourth Circuit precedent, the Tax Court has determined that the Code Sec. 707 disguised sale rules applied to a transaction involving a contribution of cash to a partnership in exchange for an allocation of state tax credits.
RIA observation: A recently issued revenue procedure provides a safe harbor under which IRS won't challenge partnership allocations of Code Sec. 47 rehabilitation credits by a partnership to its partners (see Weekly Alert ¶ 8 01/02/2014 ). But the revenue procedure specifically provides that it does not indicate the circumstances under which a transfer of state credits by a partnership may be treated as a disguised sale under Code Sec. 707(a)(2)(B) .
Background on partnership transactions. Partners may contribute capital to a partnership tax-free and may receive a tax-free return of previously taxed profits through distributions. ( Code Sec. 721 , Code Sec. 731 ) These nonrecognition rules do not apply, however, where the transaction is found to be a disguised sale of property. A disguised sale can occur if:
(1) there is a direct or indirect transfer of property (including money) by a partner to a partnership;
(2) there is a related direct or indirect transfer of property (including money) by the partnership to that partner; and
(3) when viewed together, both transfers are properly characterized as a sale or exchange of property. (Code Sec. 707(a)(2)(B))
If these conditions are met, then the transfers are to be treated either as a sale between the partnership and an outsider or as a transaction between two or more partners all of whom are acting outside of their capacities as partners. ( Code Sec. 707(a)(2)(B) ). Reg. § 1.707-3 clarifies which partnership transfers should be properly characterized as a sale or exchange of property under Code Sec. 707(a)(2) . By its terms, Reg. § 1.707-3 applies to transfers of property to a partnership in exchange for money from the partnership. However, under Reg. § 1.707-6 , rules similar to those provided in Reg. § 1.707-3 apply in determining whether a transfer of property by a partnership to a partner and one or more transfers of money or other consideration by that partner to the partnership are treated as a sale of property, in whole or in part, to the partner.
Reg. § 1.707-3 calls for an evaluation of all the facts and circumstances surrounding the transaction to determine whether:
the transfer of money or other consideration would not have been made but for the transfer of property; and
in cases in which the transfers are not made simultaneously, the subsequent transfer is not dependent on the entrepreneurial risks of partnership operations.
Reg. § 1.707-3 goes on to list ten factors to be taken into consideration. Reg. § 1.707-3(c)(1) provides that transfers made between a partnership and a partner within a 2-year period are "presumed to be a sale of the property to the partnership unless the facts and circumstances clearly establish that the transfers do not constitute a sale."
Background on Virginia tax credits. During 2005 and 2006, Virginia provided an income tax credit to encourage the preservation and sustainability of its certain natural resources. For 2005, this tax credit was equal to 50% of the fair market value of any land or interest in land in Virginia donated to an eligible agency for conservation or preservation purposes. A partner in a pass through entity that held Virginia tax credits could use the credits on his own Virginia income tax returns either in proportion to his interest in the entity or as set forth in the partnership agreement.
Any taxpayer holding Virginia tax credits could transfer or sell unused but otherwise allowable credits to another taxpayer for use on his Virginia income tax return. The Virginia Department of Taxation (VDT) verified a taxpayer's right to claim Virginia tax credits by requiring that the credits be registered, among other things.
In Virginia Historic Tax Credit Fund 2001, LP v. Comm., (CA4 2011) 107 AFTR 2d 2011-1523 (Va. Historic), three individuals set up a series of partnerships (funds) in order to pass Virginia tax credits to investors. The funds solicited investors who were willing to contribute capital in exchange for the allocation of Virginia tax credits. The funds promised that each investor would receive $1 in Virginia tax credits, as well as a very small interest in the funds, for every 74¢ to 80¢ contributed . If the promised tax credits could not be obtained, the funds agreed to refund the investor's capital, net of expenses. IRS determined that the transactions between the investors and funds were disguised sales under Code Sec. 707 , and the Fourth Circuit (reversing the Tax Court) agreed (see Weekly Alert ¶ 21 04/07/2011 ).
In Route 231, LLC, T.C. Memo. 2014-30 , a partnership entered into a transaction with the Virginia Conservation (VC) in which it contributed approximately $3.8 million to the partnership in exchange for a 1% membership interest in the partnership and an allocation of $7.2 million in Virginia tax credits arising out of the charitable donation of conservation easements and a fee interest on parcels of land owned by the partnership. The Tax Court determined that the transfer of Virginia tax credits to VC in exchange for money should have been characterized as a disguised sale under Code Sec. 707 (see Weekly Alert ¶ 6 03/13/2014 ). The Tax Court found that the facts of the case were sufficiently similar for its outcome to be controlled by the Fourth Circuit precedent in Va. Historic. Although there were some factual differences-the tax credit was nontransferable in Va. Historic and transferrable in Route 231; and the partnership structure in Va. Historic involved a "complex web of partnerships" with hundreds of investors, and Route 231 involved a stand-alone partnership with three partners-the similarities rendered Va. Historic squarely on point.
Facts. John L. Lewis IV owned 100% of the shares of Yellowfish Investments, Inc. (Yellowfish). In 2001, Yellowfish contributed a 674.65-acre contiguous tract of land in Virginia ("Sherwood Farm"), which it had bought for for $3.45 million, to SWF Real Estate, LLC (SWF), a Virginia limited liability company, in exchange for 100% of the membership interests in SWF.
Under a new operating agreement for SWF, dated Dec. 1, 2005, VC became a member of SWF during December of 2005. (The parties agreed that VC effectively became a partner interest in SWF on Dec. 1, 2005.) VC is a limited liability limited partnership that acquires Virginia tax credits via partnership arrangements with landowners who placed conservation easements on property in Virginia. Then, VC would allocate the credits to individual investors or to a nonstock corporation that owned an interest in it, which in turn would then sell the credits to other interested individuals or entities. At all relevant times, VC's principal and owner was Melton McGuire.
SWF and VC also executed a subscription agreement, dated "effective December 15, 2005," to add VC as a partner in SWF. Under the subscription agreement, VC acquired a 1% percentage interest in SWF in exchange for a capital contribution of approximately $1.6 million. The subscription agreement stated that in addition to the rights to share in the profits, losses, and governance of SWF, VC's capital contribution entitled it to receive an allocation of Virginia tax credits of $3 million from the easement on Sherwood Farm. Further, the subscription agreement provided that upon a reduction in the value of the Virginia tax credits, SWF and Mr. Lewis were required to indemnify VC for the disallowed or reduced Virginia tax credits.
In addition to entering into the operating agreement and the subscription agreement, SWF and VC entered into an escrow agreement during December 2005. Under the escrow agreement, if either (a) the easement deed wasn't recorded on or before Dec. 31, 2005; or (b) VC wasn't admitted as a 1% partner in SWF on or before Dec. 31, 2005, the VC's capital contribution to SWF was to be returned. On Dec. 29, 2005, SWF executed a deed of conservation easement, conveying a conservation easement on Sherwood Farm to the Albemarle County Public Recreational Facilities Authority, a governmental entity. Under the easement, the existing four parcels of Sherwood Farm were to be treated as a single parcel that wasn't to be divided or subdivided; the single parcel could be sold or conveyed only as a whole, single unit of 674.65 acres. The easement deed also provided that no more than five dwelling units be built on the site, and the construction, placement, or maintenance of certain structures or improvements on the property weren't permitted unless already in place.
The VDT sent VC a credit acknowledgment letter dated Mar. 30, 2006 that provided that VC could receive $3.4 million of Virginia tax credits, effective tax year 2005 and expiring tax year 2010, for the donation of the easement on Sherwood Farm.
IRS issued a notice of final partnership administrative adjustment (FPAA) dated Feb. 16, 2011 for SWF's 2005 tax year in which it proposed adjustments to ordinary income and partner capital contributions based on its determination that SWF's receipt of the purported $1.6 million capital contribution from VC in exchange for Virginia tax credits was a disguised sale. IRS rejected SWF's contention that the transaction was a contribution of cash by VC to SWF in exchange for a partnership interest and a subsequent allocation of Virginia tax credits.
Court's conclusion. The Tax Court found that SWF engaged in a disguised sale with VC. When the parts of the credit transaction were viewed together, the transfer of money from VC to SWF, and related transfer of Virginia tax credits from SWF to VC, was properly characterized as a sale or exchange of property.
In the credit transaction, VC was promised a legally enforceable, fixed rate of return of $1 of Virginia tax credits for every 53 cents contributed and was shielded from suffering any loss of Virginia tax credits through an indemnity clause that required SWF to indemnify VC for any of its Virginia tax credits that were disallowed or revoked. VC was solely interested in the credit transaction at issue rather than the ongoing SWF farming business. SWF's transfer of Virginia tax credits to VC was not dependent upon the entrepreneurial risks of SWF's business.
Specifically, SWF's transfer of Virginia tax credits to VC was a transfer of property from a partnership to a partner under Code Sec. 707(a)(2)(B) (see (2) under "Background on partnership transactions," above). Under the Fourth Circuit's rationale in Va. Historic, the Virginia tax credits were property for purposes of Code Sec. 707 because they "were both valuable and imbued with essential property rights." They induced VC to invest in SWF: both SWF first and then VC had the right to use the Virginia tax credits on their State tax returns, benefit from the Virginia tax credits through a reduction of State tax liability, and exercise control over the Virginia tax credits to sell or transfer them in the State tax credit marketplace.
The Tax Court also noted its conclusion was consistent with the presumption that applies under Reg. § 1.707-3(c)(1) . References: For partnership disguised sales, see FTC 2d/FIN ¶ B-2100 et seq.; United States Tax Reporter ¶ 7074.02 ; TaxDesk ¶ 585,000 et seq.; TG ¶ 2054 .
© 2015 Thomson Reuters/Tax & Accounting. All Rights Reserved.